Many people in Bensalem, PA, might not know it, but landscapers and arborists offer different types of tree services. The two can work together, but that doesn't mean they're interchangeable. Let's look at the difference between these two tree service specialists.
Who's a Landscaper?
The word "landscaper" refers to various types of outdoor hobbyists and professionals. These specialists work with your land's elements to improve the visual appearance of your outdoor space. For instance, a landscaper might tackle a specific area of your yard to enhance its look by lawn mowing, planting flowers, and other services.
Landscapers can transform your outdoor dream into a reality by listening to your needs and coordinating with the construction crew. It is worth noting that landscapers might not participate in the physical work on your property. This term also refers to anyone involved in planning your outdoor project.
What can Professional Landscapers Do?
A landscape designer can specialize in any of these professional tree services in Bensalem, PA:
Fertilizing, edging, and mowing the lawn
Mulching and weeding landscape beds
watering lawns, gardens, and other landscapes
Trimming small trees, shrubs, and hedges
Planting flowers, shrubs, and trees
Keeping the plants healthy
Removing dead, damaged, or unwanted trees
Who's an Aborist?
An arborist is a tree service professional specializing in cultivating and caring for shrubs and trees. Their tree care services include preventing tree diseases, diagnosis and treatment, pest control, and tree surgery.
A certified arborist from Mercado's Landscaping understands how trees in Philadelphia areas work from a biological perspective. That helps them know why trees behave the way they do up ground.
An arborist might prune, trim, or mulch depending on a tree's needs. A certified arborist can also offer tree removal services when trying to get rid of your overgrown or unwanted trees.
Arborists are tree doctors dedicated to tree trimming, removal, and other tree work needed to maintain positive health. Besides working on big trees, an arborist in Bensalem can also work on different parts of your yard, including:
What Arborists can do
Arborists in Bensalem, PA, can perform any of these duties.
Safe tree removal services
Tree pruning
Tree trimming
Tree planting and cultivation
Fertilization
Pest and disease control
Emergency tree services
Do I Need an Arborist?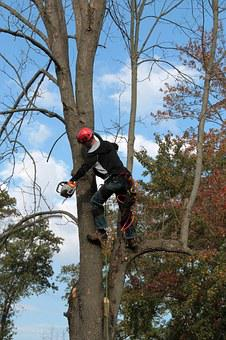 Since landscapers and arborists are different outdoor professionals, it can be hard for the average homeowner to know who to choose for assistance in their yards. A landscaper might seem to cover a wider scope at a fair price but might not work with large trees.
The outdoor specialist you choose will depend on what your property needs. The most crucial distinction when choosing between the two is knowing that landscapers will improve the appearance of your outdoor space. Arborists, on the other hand, improve tree health. These two professionals are important but for different reasons.
Here are several signs that your property needs the tree care services of an arborist:
Your trees are making noises
Trees communicate with us by making noises while growing and adapting to their environment. The trees make sounds when significant pressure is exerted on them. For instance, when trees are experiencing drought, tiny bubbles form in their trunks and cause ultrasonic noises.
When trees are making crackling sounds, it indicates breaking limbs. If your trees are making crackling sounds, call a certified arborist to know whether you require tree trimming or removal service.
Your trees have discolored leaves
If your trees have yellow leaves, then it's dehydrated and needs more water. Leaf discoloration can also signify that the trees lack nutrients. Whatever the case, you need the tree services of certified arborists like Mercado's Landscaping in Philadelphia, PA, to bring your trees back to health.
Mushrooms on your trees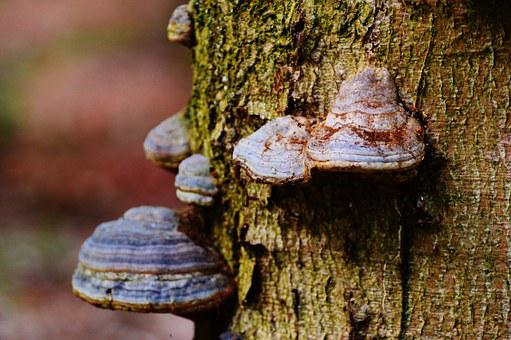 Mushrooms on trees indicate there's a big problem. The fungi signify that your tree is under huge stress and might indicate trunk or root problems. Additionally, the mushroom might be hazardous to your tree.
Some mushrooms might be harmless, but other varieties like Grifola fondrosa weaken trees by preventing them from receiving their nutrients. Call a tree service company with expert arborists to make your trees healthy when you note mushroom growth.
You need tree removal services
While trees make your home or business inviting, some situations may call for tree removal and stump grinding. Tree removal is necessary when trees grow too large to touch your residential or business property and start endangering people's lives.
A tree removal service helps you safely remove your tree before it falls on your property, or car or causes other damage. Mercado's Landscaping is Bensalem's go-to tree removal service when looking to remove unwanted trees from your property.
You need to spruce up your trees
If your trees are looking drab and have dead limbs, you need to hire the tree services of a professional arborist. This outdoor professional helps with tree maintenance, which the average homeowner might find hard to do alone successfully.
Tree maintenance might be risky for most homeowners as it involves climbing high up the tree to remove some branches. Large trees might require you to take a chainsaw when climbing to remove dead branches, and that's risky without the right training. Hire Mercado's Landscaping in Bensalem, PA, and safely spruce up your trees.
What can Mercado's Landscaping Do For You?
Mercado's Landscaping is the go-to Bensalem tree removal service that you need to eliminate unwanted trees safely. Our tree service experts also offer a range of other services, including:
Tree trimming
Tree pruning
Tree removal and stump grinding
Land clearing
Emergency tree services
Tree care and maintenance
Looking for tree service? Contact Our Arborist in Bensalem
Mercado's Landscaping in Bensalem, PA, understands the difference between an arborist and a landscaper, dedicating their skills to enhance your business and home's exterior look. Our team of arborists can diagnose your trees' issues and recommend the best course of action to keep your trees healthy at a very reasonable price. Call (215) 764-5509 today for a free estimate on different tree services in Bensalem, PA!